Vouchers for The Olive Tree
A number of our customers have asked if they could buy gift vouchers now to support the pub during this difficult time to use when we reopen. To facilitate this we have signed up with an online provider specialising in virtual vouchers. You are emailed your voucher within minutes and when the time is right you show us the email or you can download and print it off, we scan it using their app and you eat and drink merrily.
to Buy a voucher please click here
---
Tuesday 24th
Following the Prime Ministers announcement on Monday 23rd we have decide to stop our takeaway service in the interest our everyones health. I hope those that used the service over the weekend were happy with your meals and we will review this decision as things change.
---
Friday 20th
As of 17:10 this evening the Government have announced that we must close as soon as is practical and not reopen. The Olive Tree will do everything it can to remain a part of and support the local community through take-a-way, delivery and what ever else we can do. More information will be released as soon as we can.
My sincere best of wishes to each and everyone of you.
---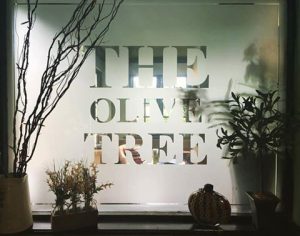 Welcome to the Olive Tree
a dog-friendly country pub and restaurant with an excellent patio and beer garden – specialising in fish and seafood, and set deep in the Surrey countryside, yet just a few minutes drive from Guildford and Woking.
---
Wednesdays just got interesting
We have given Wednesday's a makeover! Starting this week (29th January) every Wednesday will be 'Steak & Seafood Night'. Our menu contains the finest, locally sourced steak & freshest seafood dishes, that'll give you a tough time choosing what to have.
Paired with the perfect red or white wine, Wednesday nights at The Olive Tree will be the perfect pick-me-up to help energise you through the rest of the week.
---
The Pub & Restaurant
We have a large relaxed bar area where you can chat with friends while sampling our selection of beers, wines and spirits and enjoy a meal too. There is also  a soft seating area by our open fire, and a newly renovated patio and extended garden (weather permitting)
Set down a few steps is our restaurant where couples, groups and families alike enjoy great food and entertaining conversation.
---
Our Food
We use only the highest quality ingredients in our restaurant and our emphasis has always been on using locally-sourced produce wherever possible.
Our menus – both the pub menu and the restaurant menu – reflect the seasons, English asparagus in April/early May – simply served with hollandaise sauce. Surrey-reared spring lamb, an abundance of berries in the summer, English apples in autumn, game in winter. Sea food dishes are plentiful and delicious all year round.
---
Our Head Chef, Alex, brings some delicious new dishes to a winter menu. Book a table soon, you won't be disappointed.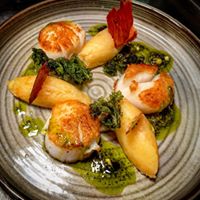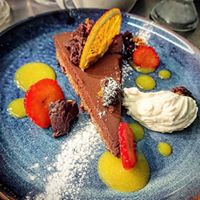 For our full menu offering please click here. Daily specials are always available on the blackboard.