Thank you for visiting our webpage
It's wonderful to be open and welcoming you to the pub.
---
Relaxation of regulations
After the latest round of changes to COVID regulations you will not see much difference at The Olive. we are still operating table service indoor and for those that want it outside. You cannot book a table fo more than 6 indoors and although you no longer need to wear a mask by law, the vast majority of our customers are still doing so as they move around the pub. lastly although you are welcome to come to the bar to order we have not replaced the bar stools and would ask that you don't "prop up the bar"
Change to opening hours
Due to staff shortages in the hospitality industry we will be closing the pub on Mondays.
On Monday 14th June we will be open as usual for lunch but not afternoon drinks or dinner. Then from Monday 21st we will be shut all day until further notice. I truly hope it will be a short-term arrangement.
We look forward to welcoming you during the rest of the week, your understanding and continued support during this difficult time is essential and very much appreciated.
---
Booking your visit
Booking for indoors is just the same as outdoors, when you get to "Select a table type",  click 'Standard' for a table indoors and 'Outdoor' for a table in the Marquee. If you wish to reserve a table on the patio you will still need to call the pub. Otherwise they are available on a walk-in basis.
The rule of 6 still applies indoor and a facemark is required when not seated at you table.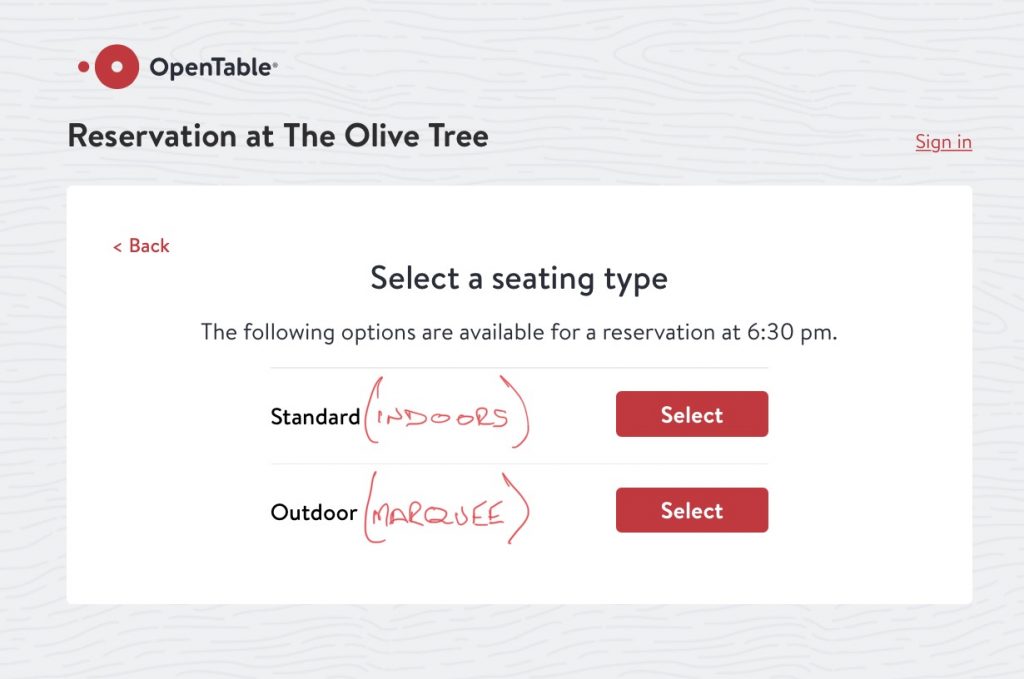 To book a table on the patio please call the pub, but be aware that if it rains we cannot guarantee you a table under cover if they are already all booked.
---
What to expect during your visit
First and foremost we must remain extremely careful and maintain social distancing when moving around. The staff will be wearing face coverings and you are required to wear one when entering and to use the toilets. Hand sanitisers will be plentiful for your use. You must be sat at your table for ordering, service and settling the bill.
Guidelines for track and trace have been significantly tightened and the local health authority have advised that regular visits will be made to ensure we are adhering to the rules.
Everyone must scan the QR code on arrival (anonymously) or one person in your party must provide their name and contact details. If you have booked online we have already captured these details.
We must then keep these records for 21 days before destroying them.
Please play nicely and help us fulfil these requirements, we simply wont serve you and will you be asked to leave if you don't.

---
Takeaway & Delivery
Just a quick note, first thank you to everyone who supported us during lockdown. Whilst we get organised and until the anticipated rush back to the pub subsides we have suspended. Keep an eye on the website, or sign up to our newsletter for advise on when it returns.
---
Vouchers for The Olive Tree
Looking for a gift for someone? an Olive Tree voucher is a great option. (See note these vouchers can not be used for takeaway and delivery)
to Buy a voucher please click here
---
Lastly we wish you all well. Stay safe and look after each other. If you have any thoughts or comments about the pub please feel free to drop us an email any time. info@theolivetreesuttongreen.co.uk
Nigel and all the staff.
---
Our most recent Facebook posts…