---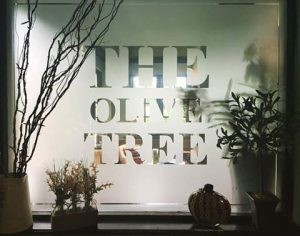 Welcome to the Olive Tree
Dear Visitor,
What a weekend that was!! Opening weekend was amazing. The pub back at its best, staff delighted to be back and servicing our wonderful customers.
It was difficult at times, working our way through the new regulations and this slowed us down considerably. Thank you to everyone who visited, your support and understanding was very much appreciated.
We will update the website more in the coming days, so keep an eye out for more information.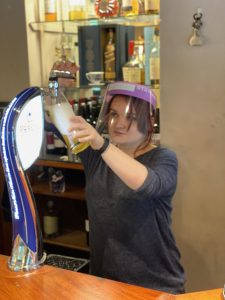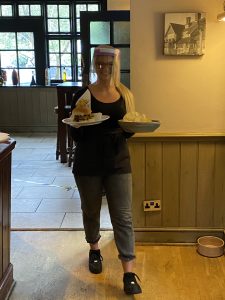 ---
Please help by continuing to book online
Châteaubriand vouchers?
What better way to celebrate the reopening of the The Olive Tree than with the ultimate steak for two.
A couple of people had issues trying to download the voucher as the system was still asking you to book a collection time, but I think I have fixed that now. With opening looking so close its the perfect time to treat yourself.
Click here to be taken to our on-line shop where after checkout you will be given the opportunity to download the voucher.
---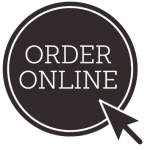 Whilst we settle into full time opening we have temporally suspend our takeaway service.
Please check back for an update.
Once you have placed your order you will be asked to select a collection date and time. When you arrive to collect your order we ask that you observe social distancing guidelines.  Only one person per order should come to the door to collect the order. If there are others waiting for their order please remain at least 2m apart.
---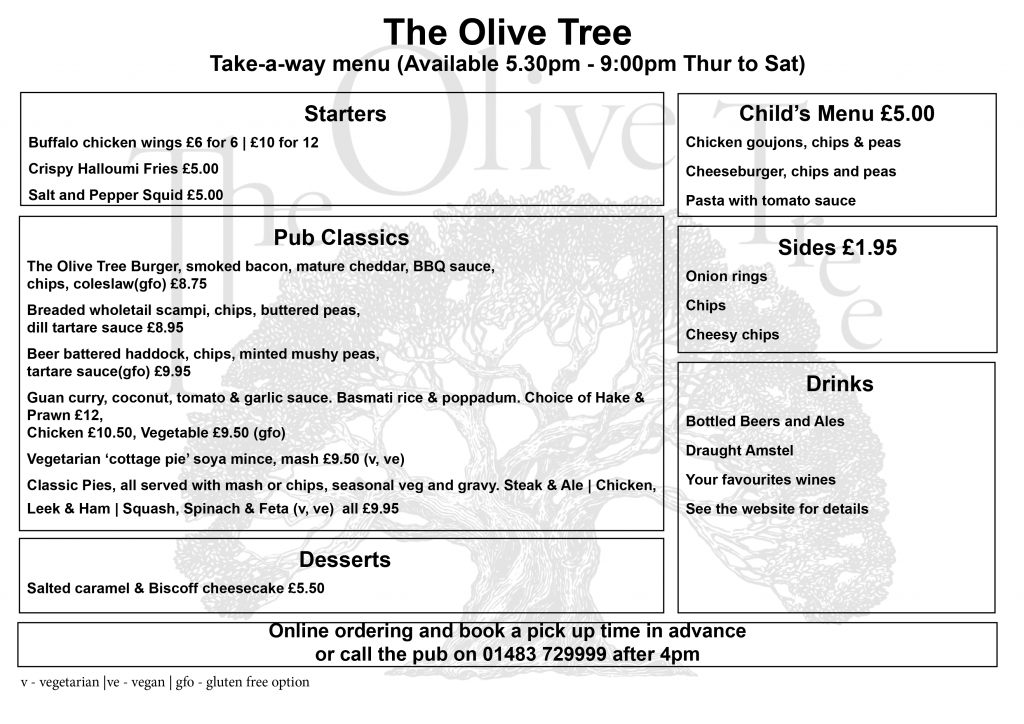 ---
Click here for the Monday weekly quiz at 7:30pm
---
Vouchers for The Olive Tree
A number of our customers have asked if they could buy gift vouchers now to support the pub during this difficult time to use when we reopen. To facilitate this we have signed up with an online provider specialising in virtual vouchers. You are emailed your voucher within minutes and when the time is right you show us the email or you can download and print it off, we scan it using their app and you eat and drink merrily.
to Buy a voucher please click here
---