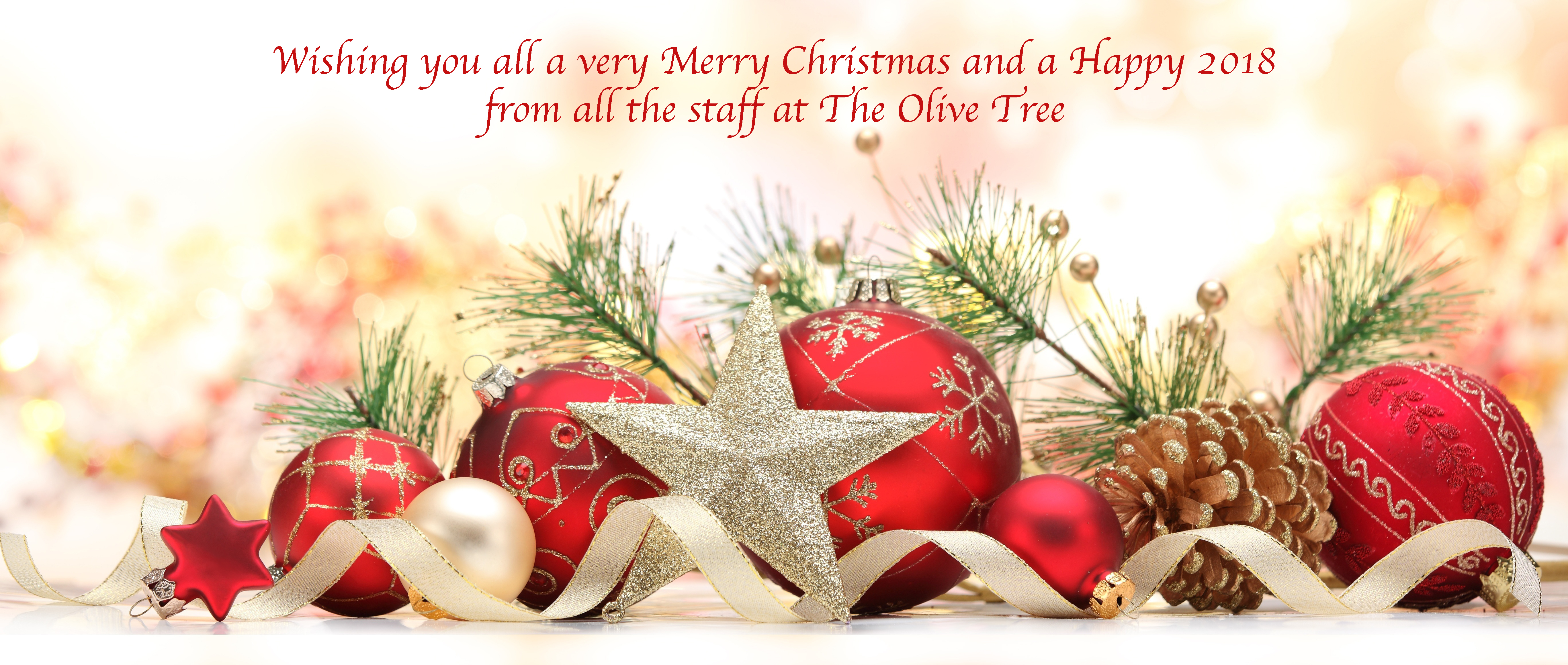 That magical time of year is fast approaching and we invite you to come join us and feast to your hearts content!
Here at The Olive Tree you will be greeted by our useful friendly team and treated to a Christmas Meal you will not forget. A choice of dishes to fit any occasion from a special meal for two or with the family, to your company celebrations. We have even adapted the traditional  menu to cater for those needing Gluten Free. In addition if you have any other dietary requirements get in touch in advance and we will do out best to accommodate you.
Our menus are below which will be available from the 27th November.
please call and book as we are filling up quickly 01483 729999